speaker, singer, songwriter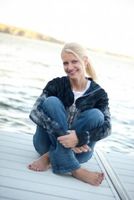 Are you feeling overwhelmed? Need a little motivation to get you through your busy day? It is my passion to encourage you through music and spiritual messages to find the joy, purpose and peace that transcends all understanding. This, my friends, is a gift that God wants us all to have through Christ. The Lord is your strength and your song!
My music originally started as a personal way to therapeutically and spiritually escape. Now, the songs have found a place in the ministry event programs my ministry co-founder, Kathe Matthews, and I put on through Road to Joy Ministries.
My hope is that the music will inspire you to engage with your Creator and Savior, Jesus Christ. To Him be the glory!

I would love to partner with you for an upcoming get-together. Let me know what you are looking for and any other hopes or dreams you have for your event.