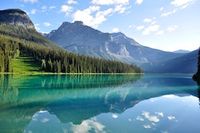 As 2020 draws to a close, it is easy to reflect back on all the difficulties and hardships. It is also tempting to carry old worries over into the new year. 
Reset your mind by intentionally thinking about all the good that happened last year. It could be big or small. Even if you suffered through extreme challenges, what went well? Were there any character traits you built upon? Did you persevere, build up resilience, develop more grit? Those are huge gains to be grateful for! 
Ponder all the good. Make a list if that is helpful. Thank God for all the good He brought to you in 2020 and the negative worries will fade into the past. Positively reflect on last year on this "Not Gonna Worry" Wednesday.
Rejoice always, pray continually, give thanks in all circumstances; for this is God's will for you in Christ Jesus.  1 Thessalonians 5:16-18