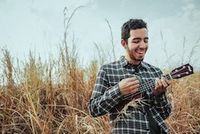 The world can be a dark place giving us much to worry about, but God tells us to respond to the doom and gloom in a way that is joyful and hopeful. How do we do this? Romans 12:12 tells us to "be joyful in hope, patient in affliction, faithful in prayer." 
God invites us to come to Him through faithful prayer. As you go throughout your day, ask God to help you when you get down. Find other scripture passages that promise hope and joy. Memorize one that speaks to you so you can recall it when you are tempted to stray to a discouraging negative attitude that leads to worry. Then, most importantly, spread the joy and hope you get from God with others. 
Be joyful in hope on this "Not Gonna Worry" Wednesday.
Be joyful in hope, patient in affliction, faithful in prayer.  Romans 12:12